Confidently Connect and Convert
You are able to reach your audience by genuinely connecting with them and driving higher conversion rates by sharing authentic and strategic content.
Establish a Leading Presence in Your Field
As you're armed with strategic business positioning tools and insights, you can carve out a unique, commanding space in your industry.
Launch with Precision and Poise
With a clear, effective launch strategy and a focus on impeccable client experience, you would unveil your new offers seamlessly to amplify your brand's impact and revenue.
You also know you should be commanding higher prices for your stellar services and programs, tapping into the heart of your audience's needs and desires to position your brand as a dominant force in your field, 
There's only one problem: you feel lost in a saturated market, struggling to articulate your unique value, and overwhelmed by the prospect of orchestrating a successful launch. 
If you ever feel like your business is a well-kept secret, obscured in the shadows of bigger names, or that your offers just aren't resonating because you're not connecting with your audience at a deeper level, it's time to change your approach!
Ever felt like you're on the sidelines of your own game?
That was Katrina Douglas. A decade of industry experience, spearheading game-changing campaigns, and assisting business leaders. But when it came to launching her own signature offers? It felt like a puzzle with missing pieces.
Katrina was the powerhouse behind many successful launches, yet her own brand vision seemed elusive. That's where our collaboration began. Instead of just a business overhaul, we embarked on a journey of discovery and alignment. The result? The 6P Launch Strategy Framework™ is tailored to amplify her innate expertise.
Today, Katrina isn't merely an industry professional; she's a business luminary, leading a multiple 6-figure venture, and passionately serving her ideal clients.
Imagine harnessing your potential in the same way. You've mastered the craft; now let's sculpt the masterpiece. Ready to co-create your success story?
Katrina Douglas | The Launch Strategist
"You cannot fix what you cannot see!  The program literally changed EVERYTHING for me!
I've generated my highest retainer fee during the pandemic!"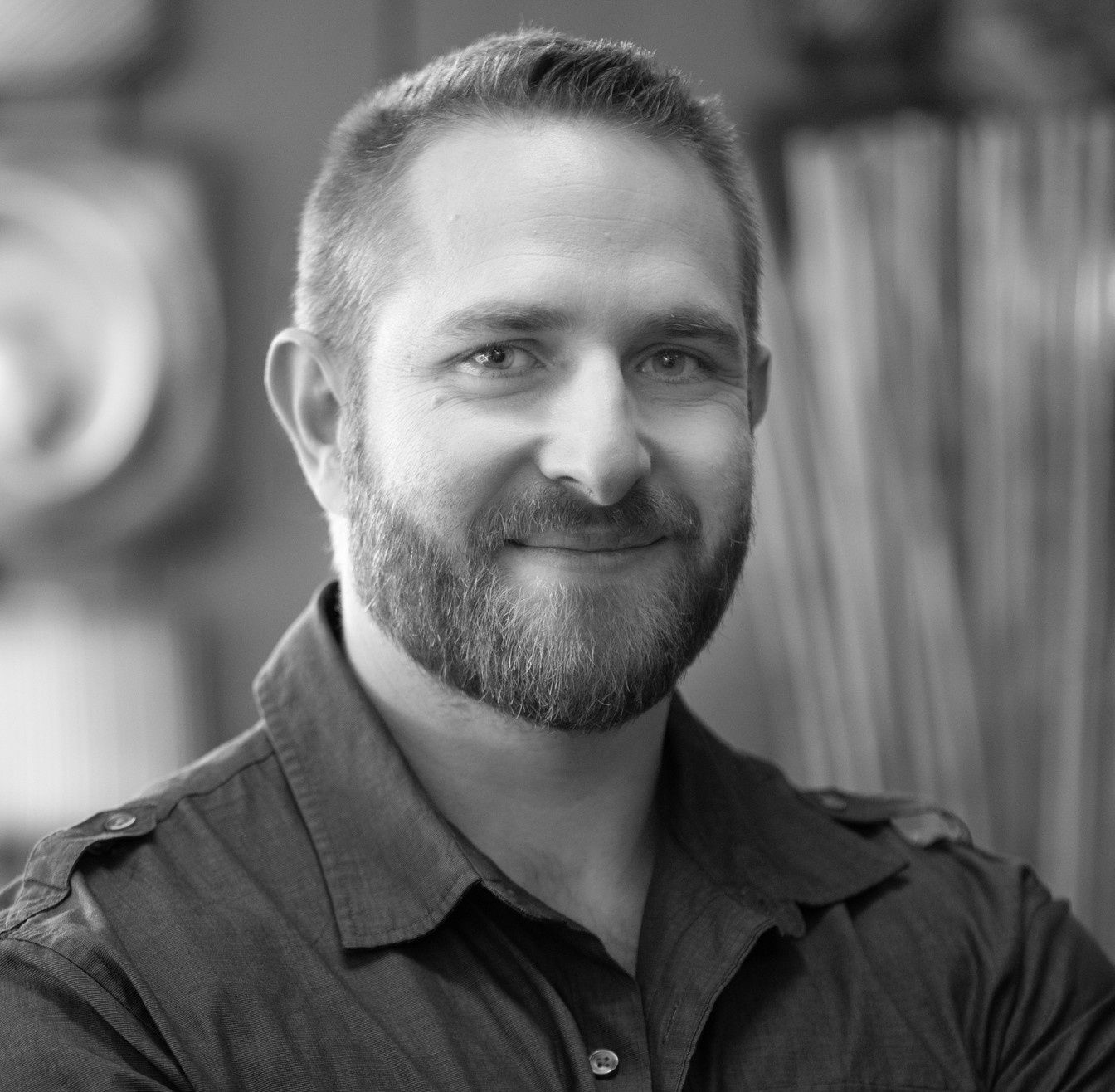 Craig Pickerill|K

ingdom Vision Architect
"The Best Investment ever for my business! Finally, I stopped being stuck.
I was able to set up my new coaching program & started enrolling new clients through the process!"
Michelle Mays|Ch

ief Concierge of Luxury Wedding Planning
"When God asked me to do something new in my industry, it was scary!   I am so thankful to have Kelly, a Spirit-led coach to guide me and the process of the program indeed has positioned me as the Market of One in my field!
From feeling lost in the crowd to standing out as an industry icon, we help you shape and share your God-given unique brilliance to truly resonate with your dream clients.
I had not expected to make such a leap in just a few weeks!
Ingrid van Ommeren
Leadership In Finance
INTRODUCING
Divine Design Accelerator
Create Your Sold-Out Offer Suite with Purpose & Precision in 5 weeks
A No-Brainer Done-With-You Coaching Group Program for Time-Starved Christ-Centered Entrepreneurs
Reserve My Spot for October 2023 Group Now!
The only thing standing between you and becoming the go-to icon in your niche is a finely tuned, Sold-Out Offer Suite.
Here is your 5-week "Hands-On" Accelerator plan to ditch the confusion and uncertainty, and unlock the roadmap to unparalleled business growth.

Yes! You hear me right: It will be an intimate group coaching experience, I will be delivering the curriculum and answering your questions during the weekly live sessions and on weekdays in these 5 weeks!  No member will be left behind:)

All sessions will be recorded for your convenience.
WEEK 1
Audience Mastery & Powerful Positioning:
Dive deep into the heart of your market, understanding their innermost needs. Pinpoint your unbeatable Unique Value Proposition that'll make competitors pale in comparison.
[Interactive Session]: 
Engage in collaborative workshops where you'll simulate real-world scenarios, practicing audience research techniques and crafting positioning statements. Peer reviews will offer fresh perspectives on your UVP drafts.
WEEK 2
Understand 4 Most Common Tiered Offers and What is required to sell well:
Thoroughly uncovering the essence of price-tiered offers.
We'll explore the four most commonly used pricing tiers in the industry and unveil the secrets behind why some offers fly off the virtual shelves while others stay stagnant.
By understanding the dynamics of each tier and the specific needs of its target audience, you'll be empowered to design offers that resonate and sell.
[Interactive Session]: 
Engage in the group to brainstorm and design a hypothetical offer for each tier, ensuring you grasp the nuances of each price point.
WEEK 3
Irresistible Offer-Suite Design:
Create your unique Offer Suite of magnetic allure. With MVPs (Minimum Viable Programs), gain testimonials that lay a rock-solid foundation for your grand launch.
[Interactive Session]: 
Engage in a hands-on workshop focused on narrative crafting and visual branding. Peer reviews and real-time feedback sessions will sharpen your messaging and design skills.
WEEK 4
Positioning Brilliance & Compelling Communication:
It is dedicated to mastering the art of positioning and communication.
Positioning sets the stage for how your brand and offers are perceived in the market, and effective communication ensures that perception aligns with your vision.
Together, they have the power to create magnetic attraction, making your offers irresistible to your ideal audience.
[Interactive Session]: 
Participate in role-play exercises where you pitch your offers using the principles learned. Experience both sides - the pitcher and the prospective client - to refine your approach.
WEEK 5
Dynamic Beta Launch Strategies & Peerless Client Experience:
This week, we transition from conceptualization to action.
You'll learn how to execute a powerful beta launch content strategy that not only tests and validates your offers but also ensures a standout experience for early adopters.
By cultivating a memorable client journey, you set the foundation for strong testimonials, referrals, and future sales.
[Interactive Session]: 
Engage in a hands-on workshop to map out your beta launch strategy, design a seamless client experience journey, and practice handling client feedback constructively.
Once you've mastered Divine Design Accelerator's powerful tools and strategies, you'll be on the path to transformative results.
Don't just take our word for it—here are three glowing testimonials from individuals who have experienced firsthand the exceptional outcomes you can anticipate:
THIS IS WHAT'S INCLUDED WHEN YOU GET
Divine Design Accelerator
Create Your Sold-Out Offer Suite with Purpose & Precision in 5 weeks
A No-Brainer Done-With-You Coaching Group Program for Time-Starved Christ-Centered Entrepreneurs
Rise above the rest! This isn't just another course—it's a hands-on, action-driven journey crafted just for you. With our unique blend of a tried-and-true curriculum and real-time coaching, we aim to obliterate the roadblocks of confusion and procrastination. We're not here to give you information but to ensure transformation!
Your Growth and Fulfillment are Our Top Priority!
If, after our first session, you feel this program isn't the right fit for you, we'll happily refund your investment. This is why we emphasize the importance of our initial free consultation session. We're not interested in just another transaction but are committed to ensuring our partnership matches perfectly. Your growth and satisfaction are our ultimate objective.
I want to reserve my spot now!
Hi, Kelly here:) 
From a little girl born of a mistress – abandoned and abused – to one of the highest-paid females in the hospitality industry fighting for a seat in the boardroom – to an entrepreneurial mentor who impacts lives globally. This is the synopsis of God's 55-year bootcamp journey for Kelly to date.  
Through my highly-praised Group Mastermind, One-On-One VIP Mentoring Programs, "Power Of One Framework™ Program, 4D to Breakthrough in the Marketplace™, Christian CEO Podcast, and the Amazon Best-Selling Book – A Little Girl Called Grace I prove that anyone can build a life and business they love by taking the actions towards to what God has invited you to partner with. 

I am here to help you achieve what you have desired- create a profitable and impactful business that God has called you.
Imagine If...
You woke up every morning fully aware of your direction, with a clear roadmap to your goals, eliminating any guesswork.
Your brand stood out effortlessly in a crowded marketplace, resonating with your dream clients and positioning you as the go-to expert.
Every offer you launched was met with eager anticipation and excitement, with clients feeling like it was created just for them.
Procrastination was a thing of the past, replaced by unwavering confidence and decisive action towards your business milestones.
You achieved your business goals and exceeded them, setting new standards of success and creating ripples of positive impact in your industry.
Yes! Book My free consultation now!
If you have read this far
Every moment of hesitation is a moment where your vision remains just that – a vision. Without action, your desires for industry leadership, impactful service, and unparalleled success remain on the horizon, always in sight but never within grasp.
Why dream when you can live it? The journey to your envisioned success starts with a single, decisive step. Schedule your consultation today, and let's transform your aspirations into reality.
It's my time! I want to book the call now!